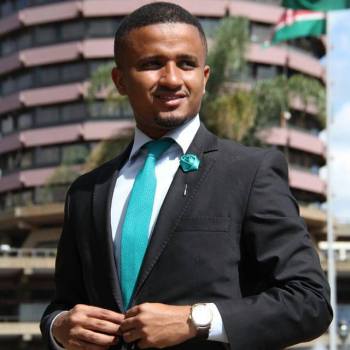 Ahmed Juma
Bhalo
Ahmed Juma Bhalo is a Kiswahili anchor and reporter at K24.
He is a rising star in the Kenya news business.
He started off at the media house in 2011 as a trainee where he anchor after a week on the job.
He worked at K24 for two years before being laid off during a mass retrenchment on August 8th, 2013.
He was later offered a job at KBC as a Kiswahili reporter. He did that for a year and then moved back to K24 to serve as a Kiswahili news anchor.