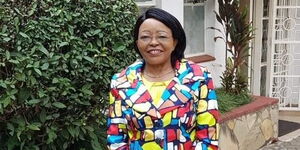 Dr Betty Gikonyo is the founder and the Chairperson of Karen Hospital situated in Nairobi. 
She holds a Master's in Medicine, a Bachelor of Medicine and a Bachelor of Surgery degree, all from the University of Nairobi. 
Dr Gikonyo became the first female cardiologist in Kenya, an achievement she has used in mentoring and training aspiring cardiologists. 
She established the Heart for Heart Foundation, an organization dedicated to preventing and curing heart conditions among children in Kenya. 
The foundation raises funds to help with the treatment and awareness creation of heart conditions in Kenya. 
Her organization has helped over 300 people with heart conditions undergo open-heart surgeries.
It provides opportunities for children to undergo open heart surgeries at affordable prices. 
She has won several awards including the Moran of the burning spear (2008), Silver Star (1998), and the Most influential woman (medical field)Global Limited East Africa Global Awards (2017).