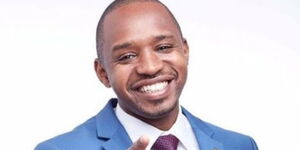 Boniface Mwangi is an activist, photographer and politician. He is the founder of Ukweli Party and Pawa 254, a social hub for artists and activists in the Human Rights space.
Mwangi started his career as a photojournalist for the Standard newspaper after he dropped out of Bible School where he was training to be a pastor.
His first international recognition came in 2005 followed by two awards in 2008 and 2010 in the CNN Africa Photojournalist of the Year Award.
His coverage of the 2007/8 post-election violence made Mwangi a household name in photography but also led to post-traumatic stress and depression as a result of what he witnessed during the election-related violence.
He exited news photography and turned his efforts to activism and social justice, using his powerful post-election violence photos to spark a social and cultural awakening through street exhibitions in different cities and towns across the country.
In 2017, Mwangi was among the candidates that contested the Starehe constituency member of Parliament seat using his Ukweli Party, losing to Jubilee's Charles Njagua.
Mwangi's life has been documented in his book, Unbounded, and more recently in a gripping film, Softie, that was released in October 2020.
Softie, which highlights the struggle of Mwangi's political and social change ambitions and the toll it has on his family, has won the Best Documentary at the Durban International Film Festival and the 2020 Sundance Film Festival for best editing.
Mwangi was named as one of TIME's Next Generation Leaders in 2015.