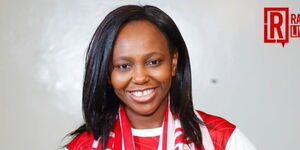 The Classic 105 presenter is one of the most adored radio personalities in Kenya.  She previously served as the head of news at Kiss FM for 14 years and was the East Africa Producer for the BBC World Service between July 1997 – April 1999. 
Radull is famous for 'The Jaza Stadi' slogan and initiative, which rallies fans to fill stadiums to support local-based sports teams.
Through the slogan, she has consistently championed for the interest and pride in local sports. 
In June 2020 she championed for the well being of sports professionals in Kenya who were facing challenges owing to the Covid-19 pandemic. She highlighted tough times they were facing after sports events were cancelled.
Radull campaigned for sports personalities to lead the line against the spread of Covid-19. Radull also highlighted the plight of boxing legend Conjestina Achieng and helped seek aid for her from her followers. 
Radull is also a brand ambassador for a local beverage.