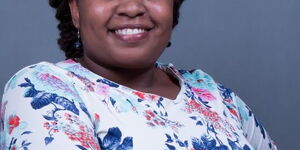 Dr Chao Mbogo is the Dean School of Science and Technology at the Kenya Methodist University (Kemu).
She is also a computer science teacher, a mentor to computer science students, and a researcher in Education Technology.
She holds a PhD in Computer Science from the University of Cape Town.
In 2017 she won the Anita Borg Systers Pass-It-On award
In 2016, she won the Google Travel Award for Grace Hopper Celebration of Women in Computing
In 2016 she also won the Kenya Education Network (KENET) Travel Award to present at the International Conference on Innovation and Technology in Computer Science Education.