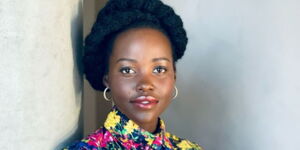 Lupita Nyong'o is a Kenyan Hollywood actor who has won various awards in the film industry.
She is famously known for her role in the film 12 Years a Slave which was her first-ever feature.
In 2022, she was featured in the marvel movie Wakanda Forever, released on November 11.
Her role in the movie required her to do some vigorous underwater exercises prior to the shooting day.
In videos posted by the actor on her socials, she is seen swimming underwater with huge weights while holding her breath for prolonged periods.
According to Marvel Studios Production and Development Vice President, Nate Moore, Lupita took it upon herself to do the pre-shoot preparations.
It was noted that she filmed herself and sent the videos to the VP and other staffers in the Marvel Universe - the company that produces the Black Panther films.
Netflix also adopted her book Sulwe and created an animated movie.
Further, Lupita also released the Super Sema Deluxe Talking Doll from Just Play.