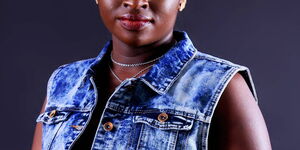 Mercy Masika is a Kenya gospel artist, songwriter, and composer.
In June 2019 Masika was appointed as UNHCR, the UN Refugee Agency's national Goodwill Ambassador for Kenya.
Prior to her appointment, Masika served as United Nations High Commissioner for Refugees' (UNHCR) high profile supporter championing the agency's LuQuLuQu campaign to change the narrative of the African refugee by shedding light on the incredible resilience refugees demonstrate
Masika is an award-winning gospel musician, including being crowned the 2016 Female Artist of The Year.