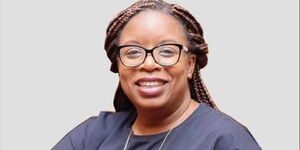 Patricia Okelo is the co-founder of Kayana Create and has previously ran two successful small businesses, Willart Productions and Conferencing In A Box for over 19 years.
Kayana is the premier space for female entrepreneurs, where women (and some men) come together to nurture small female run businesses,  0-3 years,  through various educational and networking events, such as the very successful Candid Conversations: Circles for Women in business and The Kenya Cottage Industry Expo '19.
She is passionate about Women in Business and co-authored 'A Candid Handbook for Women Doing Business' that has been received with good reviews. She deeply believes in the "Spirit of Abundance" as the change the world needs.
She is the recipient of the Enterprising Women Award, 2014, in Florida, USA.