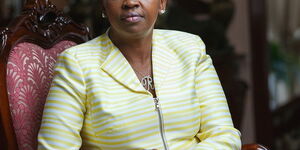 Rachel Ruto is the Second Lady of Kenya. During her tenure, she has become an advocate for women's rights and women's empowerment.
Through the Joyful Women Organization, she has spurred a table banking initiative throughout Kenya, and spreading to the rest of Africa.
She regularly holds prayer meetings and is heavily involved in the church.