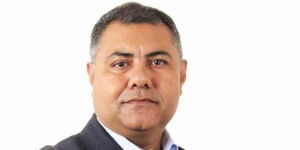 Rajan Shah is the national chairman of the Kenya Association of Manufacturers (KAM), a position he assumed in July 2022.
Shah is also a Chief Executive Officer (CEO) of Capwell Industries Limited, a food and beverage manufacturing company.
A graduate from Cambridge University in the UK is credited for spearheading the formation of the Kenya Rice Task Force, which successfully advocated for a protective import duty regime for rice farmers.
Shah was also involved in the revival of the Ahero, West Kano and Mwea Rice Irrigation Schemes.
At the helm of KAM, Shah collaborated with the government to expand industrial infrastructures like the special economic zones (SEZs) and Export Processing Zones (EPZs).
Shah, with other stakeholders, played a key role in convincing investors to tap into the Kenyan market following a decline during the pandemic period.
Besides creating room for investors to come into the country, KAM also empowered other industry players to expand employment opportunities for both skilled and non-skilled workforce.