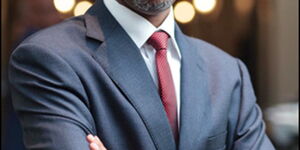 Sam started his career in Medical research in 1994 at the Wellcome Trust Labs in Nairobi working on malaria pharmacology studies and later moved to Kilifi for a study in immunity to malaria as part of his PhD.
As Head of Training at KEMRI-Wellcome Trust since 2008, he was in charge of conducting training and developing methodologies for capacity building in Malaria research at the East Africa region.
In 2019, he was one of two scientists who were awarded medals by the Royal Society of Tropical Medicine and Hygiene at the 2019 European Congress on Tropical Medicine and International Health. 
Dr.Kinyanjui is known for taking a critical role in grooming young African scientists.