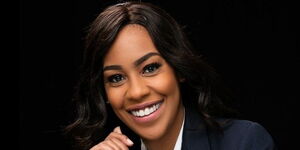 Victoria Rubadiri is an award winning Kenyan Journalist and up until recently, worked as a News Anchor at Citizen TV hosting the prime-time show, Sunday Live. 
Previously, she worked as a News Anchor at NTV. 
Rubadiri is known for her compelling stories and mastery of English diction.
She is the recipient of the 2020 BBC World News Komla Dumor Award. According to the judges, her eloquence and passion for telling African stories was the reason behind her fete.
Rubadiri is the sixth winner of the award and the second Kenyan to win.
Rubadiri has begun her three-month placement at BBC, where she is attending a training course with the BBC Academy before she joins the BBC News Teams.