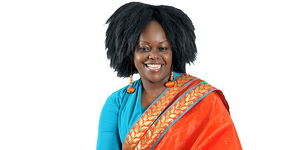 Odhiambo was first nominated by the Orange Democratic Movement (ODM) in 2007. She would later be elected as the Suba North MP in 2013.
Since her entry into parliament, Odhiambo has sponsored two bills, the Victim Protection Bill, 2013 and the In-Vitro Fertilization Bill, 2014.
She is a no-nonsense lawyer who is specifically interested in human rights law, with an emphasis on women and children. She has previously received the YWCA Democracy Award and the Eve woman of the year for human rights and gender.