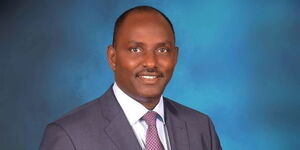 Ukur Yatani is the Cabinet Secretary for the National Treasury and former CS for Labour and Social Protection.
Born in Forole, North Horr sub-county in 1967, Yatani was a stellar student culminating his studies in the US where he graduated with a Master of Public Administration and Public Policy degree from the University of York in the UK.
Yatani has over 27-year experience in public administration, politics, diplomacy and governance in the public sector since 1992. 
His career in government started back in 2002 when he landed a job as a District Officer (D.O). Between 2006-2007, when he was Member of Parliament for North Horr constituency, he doubled up as an Assistant Minister for science and technology. 
In June 2009 to October 2012 Yatani served as Kenya's Ambassador to Austria with Accreditation to Hungary and Slovakia and Permanent Representative to the United Nations in Vienna. 
Between 2013 and 2017, Yatani served as a pioneer Governor of Marsabit County, the largest County by size in Kenya.
In 2020, CS Yatani helped steer the National Treasury through a tough economic period caused by Covid-19, '
He was involved in the review of the government's budget priorities to avail money to fund the mitigation of the spread and effects of Covid-19. 
Yatani was instrumental in creating the strategy Kenya would use to recover from the effects of the pandemic