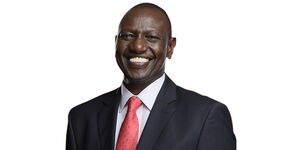 William Ruto is the Deputy President of the Republic of Kenya and the Deputy Chairman of the ruling Jubilee Party.
Ruto joined the University of Nairobi  and graduated in 1990 with a Bachelor of Science in Botany and Zoology before returning to the same institution for a Master's in Plant Ecology and graduated with a PhD in 2018.
After a stint hawking chicken in his childhood, Ruto joined politics by vying for Kenya African National Union (KANU) party positions. He met then President Moi through the church and formed YK92.
Ruto has morphed into a political force that has seen him establish himself as a political kingpin. Ruto is keen on the presidency come 2022 - something that has put him at loggerheads with other politicians in the ruling Jubilee party. 
Ruto has been pushing a new narrative - and which has gathered momentum to become what is now known as wheelbarrow movement.