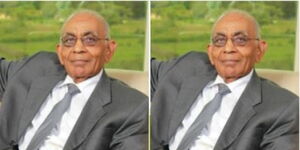 Bhimji Depar Shah is a Kenyan businessman, industrialist and entrepreneur who founded BIDCO Group of Companies in 1970 to manufacture garments. 
Since then, the company has morphed into a countrywide behemoth that touches on people's daily lives.
The manufacturing conglomerate has businesses in at least 13 African countries.
The company produces products from cooking oil, detergents, beauty soaps, baking powder making Ksh46 billion annual turnover. 
Depar, the son of a dhow trader, co-founded the company without a college degree. 
He has served as the company's chair since he founded it