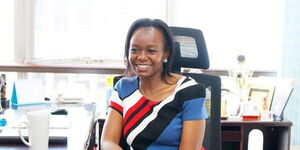 Carole Karuga is the Chief Executive Officer (CEO) of the Kenya Private Sector Alliance (KEPSA).
She holds a Bachelor of Arts Degree in Economics and Sociology from the University of Nairobi and a Masters Degree in Public Administration and International Affairs from Bowling Green State University, Ohio, USA. 
Ms Kariuki is attributed for transforming KEPSA from a little known Business Institution to one of the most influential organisations in Kenya and Globally.
KEPSA is the supreme body of the private sector in Kenya, plating the private sector through public-private dialogue and influencing the economic and development agenda of the country and Africa.
She is a board member in over 10 commissions and organizations which are instrumental in shaping the private sector.