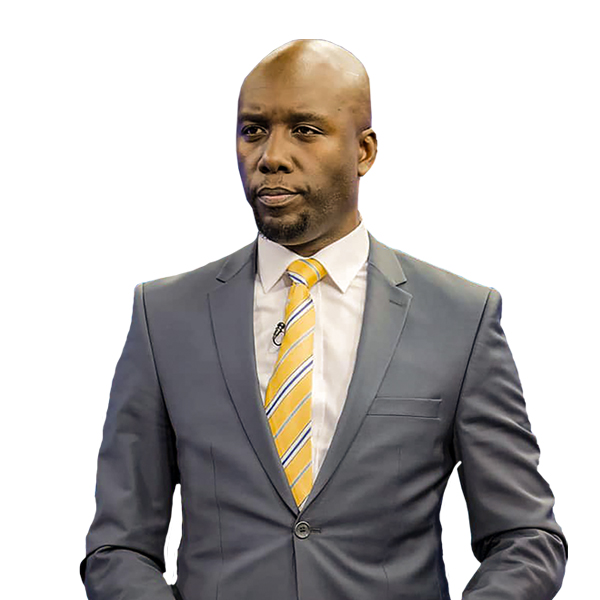 Dennis
Okari
Okari is a senior investigative and crime reporter at Nation Media Group.
He is also a prime time news anchor at NTV.
He is famous for bilingual abilities, and eloquence in both English and Swahili languages. 
In July 2019, an exposé by NTVs Dennis Okari, that aired on Sunday night, showed how rogue supermarket officials use chemicals, to increase the shelf life of products, putting at risk the lives of millions of Kenyans.
The Ministry of Health acted swiftly as CS, Sicily Kariuki directed all county public health departments to undertake heightened surveillance in all supermarkets, butcheries, meat processors and other food business operators to ascertain any presence of additives not permitted for use in meat and meat products.
In November 2019, another NTV exposé left the nation in shock as Okari, laid bare how elements within parliament were privy to a shocking poisoned maize scandal.
Speaking to Okari, the former Member of Parliament for Naivasha Constituency, John Mututho, claimed to have personally witnessed legislators receiving loads of cash from within parliament premises to quash the Report on Food Security Status and the Maize Shortage in the Country that was tabled at the national assembly on April 2009.
Reacting to the exposé, Cabinet secretaries Mwangi Kiunjuri (Agriculture) and Peter Munya (Trade), stated that a committee had been constituted to probe the aflatoxins in Kenya's staple foods after an outcry from Kenyans.