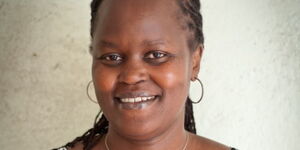 Dr. Ruto is the Chairperson of Kenya Institute of Curriculum Development (KICD) Council. She was appointed to the position on October 16, 2019.
Her areas of specialisation are Educational Research and school reform. She is the Chief Executive Officer of the People's
Action for Learning (PAL) Network a global south network of countries undertaking citizen led assessments and actions. Dr.
Ruto also leads the Accelerated Learning Program that seeks to provide an evidence base to hasten learning outcomes for children left behind.
She previously served as the Regional Manager of Uwezo East Africa, and was a lecturer at Kenyatta University. 
She sits on several advisory boards, such as UNESCO's Global Education Monitoring Report, the Knowledge Platform on Inclusive Development Policies (INCLUDE) and Brookings Millions Advisory Group.
She sits in several committees/boards, such as Women Educational Researchers of Kenya and the Global reading network. 
In May 2020, Dr Ruto chaired a committee dubbed Covid-19 Education Emergency Response Committee that was tasked with formulating the best possible ways to have schools reopened.