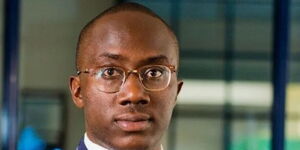 Eric Muli is the founder and Chief Executive Officer (CEO) of Lipa Later, a consumer credit platform that operates in the Buy-Now-Pay-Later (BNPL) model.
A graduate from Babson College in the US co-founded Jostle, an action marketing company that provides unique solutions to traditional advertising targeting 18-24-year-olds in November 2013.
Muli later diversified to launch Alpha Force Security Limited, a company offering security services.
In 2017, Muli founded Lipa Later, a start-up that made him prominent in the country. 
The entrepreneur expanded the start-up operations to Nigeria, Ghana, Uganda, Rwanda and Tanzania, serving over 200,000 clients.
Besides expanding his venture, Muli made a mark after Lipa Later secured Ksh1.4 billion in funding.
After receiving the funds, Muli disclosed the company's plan to expand to other African countries and create employment opportunities for the youth.