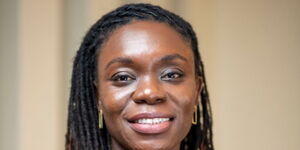 Judith Adem Owigar has held various positions in the technological field in the last 10 years.
She is the founder of Jua Kali Workforce Limited and co-founder of Akirachix. Akirachix promotes the use of technology by African women.
Owigar founded the Juakali Workforce Limited to address the challenge of unemployment in Kenya. 
Through Akirachix, Adem seeks to increase the number of African women who come up with technological solutions. 
The University of Nairobi (UON) alumnus believes that education, exposure and technological application can transform the world.
Adem has given keynote addresses in a number of conferences, including the Global Entrepreneurship Summit and Grace Hopper Celebration of Women in Computing.
She also shared a stage with the former United States President Barack Obama.
Some of the awards that Adem has managed to scoop in her life include the East African Acumen Fellow (2015) and the Anita Borg Change Agent Award (2011).