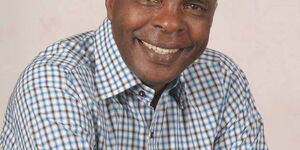 In 2002, when the Kibaki administration came to power under National Rainbow Coalition (Narc), he became a Member of Parliament for Makueni Constituency, and Minister of both Land and Settlements and Environment & Natural Resources.
He would later in 2007 be appointed as Kibaki's Presidential Advisor (Constitutional, Parliamentary & Youth Affairs in the Office of the President.
He became the flag-bearer of Muungano Party and eventually won the Gubernatorial election in 2013. He was re-elected in 2017 for a second term as the Governor of Makueni County under Wiper Party.
Governor Kivutha Kibwana has been applauded by Kenyans for being a reformist and industrial driven by getting the highest job approval rating with 55% and leading a county the way it is expected. Kivutha is being hailed, for among others, implementing free Universal Health Care for his people especially the elderly, launching a fruit processing plant in a bid to promote farmers and agriculture in the dry county.
He recently put to work Kikima Dairy Plant enabling fresh milk production which processes and sells Makueni Fresh milk brand. On universal healthcare, Makueni government started an initiative of putting people with cancer under observation and offering free treatment to persons over the age of 65 complete with free drugs, x-rays and in-patient services.