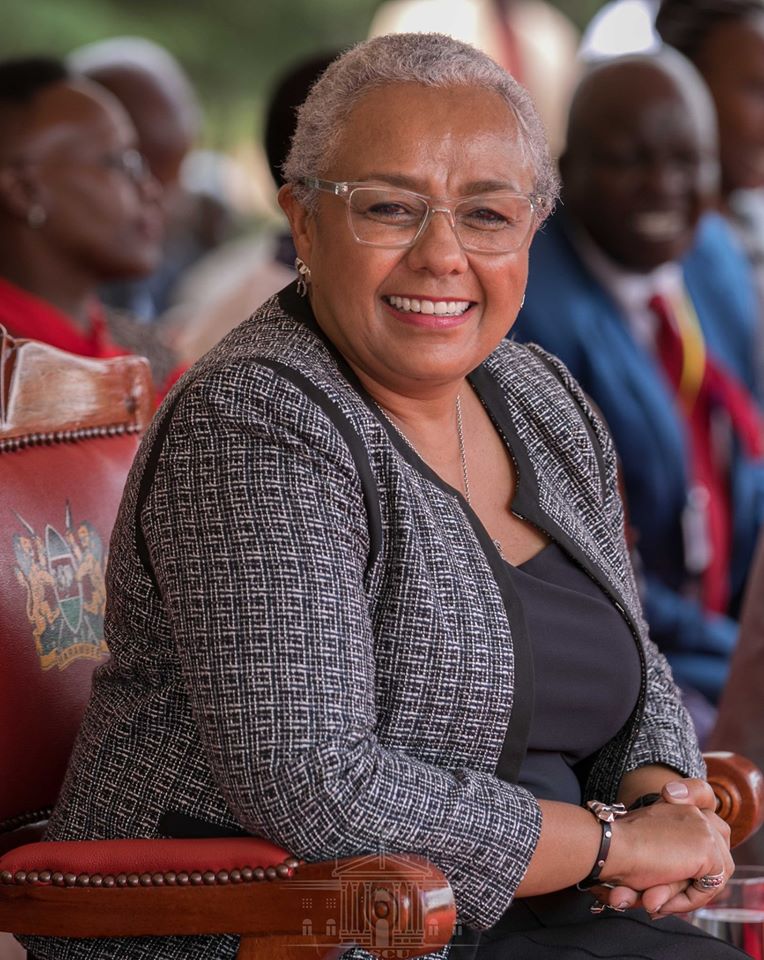 Margaret
Kenyatta
Facebook Fan Page
https://www.facebook.com/OfficeoftheFirstLadyofKenya/
Margaret Kenyatta is the First Lady of the Republic of Kenya.
Her Excellency supports and is the patron of numerous social concerns. On a regional front, The First Lady is a strong advocate and active member of the African Union Organisation of First Ladies for African (OAFLA), the umbrella initiative against HIV and Aids, and the Campaign for Accelerated Reduction of Maternal Mortality –CARMA. She is also actively involved in the struggle against cervical cancer.
Margaret Kenyatta is perhaps best known for 'Beyond Zero' – an Initiative governed by the fundamental belief that 'No woman will die while giving birth' where she has dedicated her time and resources to complement the Government of Kenya's effort to eliminate maternal and child mortality and HIV/AIDS.
The Initiative launched a unique flagship fundraising and awareness campaign, the First Lady's Half Marathon (FLHM) through which she galvanized the general public, the private sector, international organizations and media towards the goal of improving access to quality health care for expectant mothers, children and marginalized groups.
She is the only First Lady who has run a world marathon. Locally, Her Excellency has hosted three annual marathons (2014-2016) and raised funds to purchase fully kitted medical mobile clinics to serve vulnerable and marginalized hard to reach communities across 47 counties of Kenya.
Beyond Zero focuses on leveraging and strengthening exiting health facilities and interventions alongside national and county-level platforms to ensure alignment of its activities. The Campaign has triggered and sustained dialogue in maternal and child healthcare, cancer and HIV/AIDs contributing to increased awareness and concrete resource investment.
In recognition of her outstanding commitment and contribution to maternal and child health, the First Lady was presented with the United Nations in Kenya Person of the year 2014 Award.
Margaret Kenyatta's evident care for people is closely followed by her love for the world in which they live; her desire is to leave this world a better place.