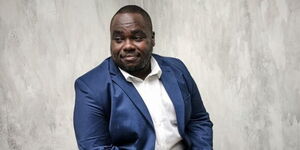 Mbithi Masya is a director, filmmaker, writer and artist of no mean repute in the Kenyan advertisement space. He previously worked as agency art director, a role he ditched to focus on film and music.
He is famous for directing advertisements for some of Kenya's most prominent brands. He has won several international awards including the International Federation of Film Critics (FIPRESCI) award in the Discovery Programme at the 2016 Toronto International Film Festival (TIFF).
Some of the brands that Masya has directed include; Safaricom, Barclays, Coca Cola, Centum, Oracle Kenya, Google Kenya, and the Simba Group. His works have continued to inspire many aspiring filmmakers and directors in Kenya.