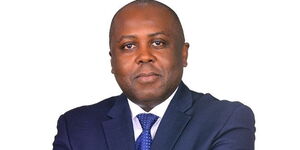 Mugo Kibati is the Chief Executive Officer (CEO) of the country's third-largest telecommunication company, Telkom Kenya.
He is also the Lake Turkana Wind Power Project (LTWP) chairman, a power project that was declared the biggest in Africa by the African Development Bank (AfDB) and occupies 40,000 acres (162km2) of land.
He was also the former Director-General, Kenya Vision 2030 Delivery Secretariat which was responsible for spearheading the implementation of Vision 2030.
In 1991, he graduated from Moi University with a Bachelor of Technology (Electrical Engineering) degree. He also holds a Master of Science degree in Technology and Policy from Massachusetts Institute of Technology.
Kibati also holds a Master of Business Administration Degree from George Washington School of Business as well as a Certificate of European Union Economics from Oxford University in UK.
Previously, he served as CEO and Group Managing Director of the East African Cables for four years until June 2008.
Mugo is an alumnus of the Young Global Leaders of the World Economic Forum, a Fellow of the Aspen Global Leadership Network and the African Leadership Initiative.
His leadership at Telkom Kenya helped the company restructured its business to focus on digitization, consumers and offering cloud services