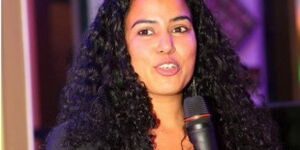 Nivi Mukherjee is the Chief Executive Officer (CEO) and the founder of eLimu.
She is a social entrepreneur, technophile and community volunteer passionate about empowering youth and engaging in community initiatives that foster development and fun. 
eLimu is an interactive educational platform with rich digital localized content for the Kenyan Primary School curriculum. The application vamps up educational content with locally produced and culturally relevant videos, animations, songs, music, games and quizzes to improve learning and assessment outcomes. 
eLimu has been deployed on low cost tablets to students all over Kenya with phenomenal results and has been featured on CNN, Al-Jazeera, BBC and The Economist to name a few.
Before starting eLimu, she worked in the IT training industry (for adults) for six years.
Nivi won the InMobil Apps Contest for creating eLimu. In addition she was appointed the head of BRCK Education, a hardware and services technology company that is designed to work in environments where electricity and internet connections are problematic.