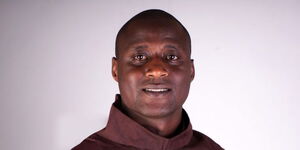 Peter Tabichi is a teacher at Keriko Mixed Day Secondary School, Nakuru County.
Tabichi made headlines in 2019 after he was recognised as the best teacher in the world after winning the Global Teacher Prize 2019.
He was recognised for giving 80 per cent of his salary to various community programs around the school.
Equally, in April 2022, he won the Outstanding teacher award at the 2022 Commonwealth Education Awards in recognition of his community development initiatives.
In particular, he was recognised for enabling his students to continue with their studies during the COVID -19 lockdown effected by the government. 
During the year, he was also a champion of the Ksh68 million 2022 Klaus J. Jacobs Best Practice Award which recognises various innovations among education stakeholders all over the world.
He was also conferred Head of State commendations in October by the Teachers Service Commission (TSC) following his global recognition in the last three years.
Notably, he was also appointed by President Willian Ruto to the Presidential Working Party on Education Reform tasked with reviewing the Competency-Based Curriculum.