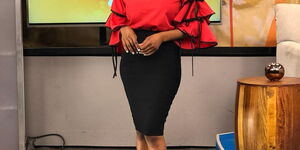 Founder fashion and lifestyle blog called "This IS Ess". The blog is dedicated to sharing her unique fashion sense.
Although she started it as a fun hobby right out of college, it has since grown in leaps and bounds bagging a number of awards in the process.
In 2014, " This Is Ess" was crowned the Best Fashion Blog award by Bloggers Association of Kenya (BAKE) award. In 2018 her website caught the eye of Capital FM and has been creating digital content for the Nairobi based station to date.
 Earlier this year in July 2019, she won once again under " Lifestyle Blog" during BAKE's 7th Award Ceremony. She is currently the brand ambassador for Store 66 a clothing store and Samsung A series.