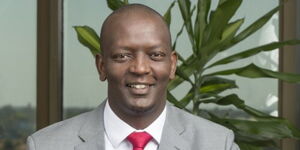 Lopokoiyit is the Chief Executive Officer (CEO), M-PESA Africa and the acting Chief Financial Services Officer at Safaricom.
A distinguished financial services and change management expert, he previously worked in Vodacom as the M-commerce director where he oversaw the delivery of several transformative products and services.
Lopokoiyit led the turnaround strategy and execution for M-PESA which has resulted in an accelerated growth of M-PESA in Tanzania. He has over 10 years senior managerial experience from different fields; oil & Gas (Chevron and Total Kenya Ltd) and in the Retail industry with Uchumi supermarkets in Kenya. 
M-PESA has brought a lot of change in the country by enabling money transfer. In addition, it has also positively impacted small and medium enterprises through the introduction of the pochi la biashara.
Through M-PESA, SMEs have also been able to access loans via Fuliza and Mshwari. In the wake of the covid-19 pandemic, M-PESA lowered the tariff rates to cushion Kenyans from the adverse effects of the pandemic.
Further, Lopokoiyit has enabled students from humble backgrounds to access education by providing scholarships through the MPESA foundation school.