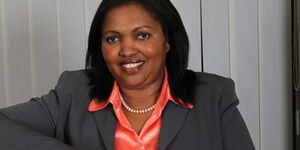 Tabitha Karanja is the CEO of Keroche Breweries the first large brewery in Kenya owned by a non-multinational company.
She is among the few women who are trailblazing their way in high positions in largely men-oriented industries like the liquor industry.
In 2016, she was recognised for her fighting spirit and entrepreneurial mind and awarded the Entrepreneurial Excellence in Africa Award in the Lifetime Africa Achievement Prize in Accra, Ghana.
For her enormous contribution in liberalizing the liquor market in Kenya, Tabitha was honored by President Mwai Kibaki in 2010 with a most significant Kenyan accolade - the Moran of the Order of the Burning Spear (M.B.S.) Award.