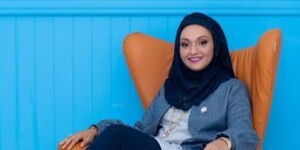 Dr Toseef Din is the current Chief Executive Officer of the MP Shah Hospital situated in Nairobi. 
She is an accomplished management professional with an experience of over 20 years in healthcare management. 
She holds an Honorary Doctorate in Humanities from the United Graduate College and Seminary International, and a Master's with distinction in financial management from Heriot-Watt University Edinburgh.
Prior to her appointment in 2020, Dr Din had held various leadership positions in the medical domain including the Head of Finance at MP Shah Hospital and Chief Operations Officer. 
Dr Toseef is credited for her immense contribution towards the advancement of health infrastructure and other facilities. 
Under her leadership, MP Shah Hospital has realized a number of projects including the Diabetes Care Centre, a new pediatric unit, the launch of the bariatric surgery program, a kidney transplant programme, and the launch of the new village medical centre, among others.
She is bestowed with the task of transforming MP Shah Hospital into a world-class health facility with modern facilities capable of solving contemporary health challenges.