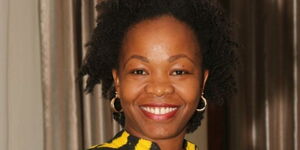 Wala Amakove is a resourceful Medical Doctor (MBChB) and Health Programs Manager with over 15 years' experience in health programs design, management, and implementation.
She is known to be an accomplished leader and key contributor to the development of several guidelines, health bills, and health sector policies.
She has a Facebook page called Wanderlust Diaries, which now has more than 300,000 members and was inspired by her own passion to share her travel experiences with her children.
She was interviewed by Sheryl Sandberg, the chief operating officer (COO) at Facebook. In addition, the Tourism Confederation and the Kenya Tourism Board also congratulated her for placing Kenya on the map.
Her group has been so impactful that she was featured in the #realpeoplerealstoriescampaign, a partnership between Facebook and Creative Garage to tell the everyday stories of real people bringing change in communities.
She was one of the winners of the 2021 Facebook Community Accelerator Program, highlighting 13 Facebook Community leaders from Kenya, Nigeria, and South Africa.
Being only one of two Kenyans who were recognised, her online community, Wanderlust diaries, will receive training, mentorship, and up to Ksh 5M ($50,000) in funding to invest in an initiative that extends her community's positive impact.    
She is also known for program refinements and building credibility and partnerships with leading national and international health sector stakeholders and Non-Governmental Organizations.