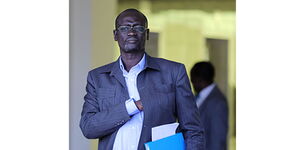 Nanok is the current governor of Turkana County and a member of the ODM party. He was elected to the office via the party ticket in 2017 - and defended a seat he won in 2013. 
He also served as the Chairman of Kenya's Council of Governors (COG) from May 2017 to January 2019. 
In October 2020, Turkana was voted in the top 10 as one of the most improved devolved counties in a study by Infortrak Research and Consulting for 2019-2020
The county was also ranked 16th in terms of service delivery having improved from position 42 in 2015.  
He is currently one of the biggest critics of the Building Bridges Initiative.