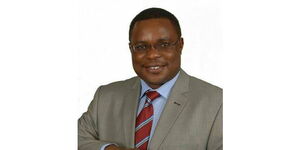 Kenneth Lusaka is the second and the current speaker of the Kenyan Senate. Previously, he served as the 1st Governor of Bungoma County in Kenya.
In August 2020, The speaker had to defend himself over the heated debate around the Third Basis Revenue Allocation Formula.
The legislation has seen a record nine sittings in the Senate which had failed to resolve the impasse over the formula leading to the formation of a 12-member committee to find consensus.
Lusaka maintained that he was not a lame duck as many had argued, stating that he had chosen a non-combative approach to ensure smooth running of the House.
In regards to the passing of the BBI - Lusaka stated that the bill would be introduced simultaneously in the National Assembly and the Senate, and as much as possible, follow a similar process.
In line with the agreement, the bill was set to be introduced in the Senate for First Reading on Thursday, March 4, 2021 - the same day as the National Assembly tabling.
The measures were to ensure that the bill would be passed in record time, however, the plans changed with the scaling down of house operations due to the Covid-19 third wave.
In November 2020, Senate Speaker Kenneth Lusaka ruled that Senators can wear traditional attire to the chambers.
"We all know we represent our counties and every county has its own cultural dresses. Narok and Kajiado for example have their cultural dressing, which is recognised across the world. So, it will be unfortunate for me to order him (Ledama Ole Kina) out of the House," said Lusaka.