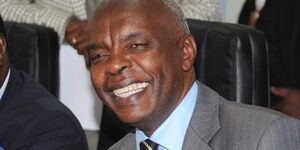 Kivutha Kibwana is the Governor of Makueni county. He boasts a law degree from Harvard University, George Washington University and the University of London.
 
Kibwana became a Member of Parliament for Makueni Constituency, and Minister of both Land and Settlements and Environment & Natural Resources.
He worked once worked for former President Mwai Kibaki's Presidential Advisory team (Constitutional, Parliamentary & Youth Affairs in the Office of the President).
 
In 2020, Kibwana was appointed as a Goodwill Ambassador for the Voluntary Service Overseas (VSO) for his exemplary ideas and actions which helped lessen the spread of the coronavirus in Makueni.
Kibwana in April launched a treatment unit and isolation centre for the Covid-19 that was built in less than two months.
This helped to lessen the impact of Covid-19 to a people already ravaged by drought, poverty and other forms of diseases.