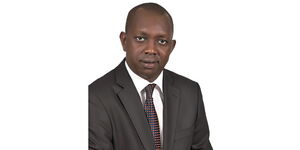 Oscar Kipchumba Sudi is a Kenyan politician who is the current member of parliament for Kapseret constituency - having been elected on a Jubilee ticket. 
From 2013 to 2017 he was a member of the Departmental Committee on Lands, the Constitutional Implementation Oversight Committee and the Procedure and House Rules Committee. Since 2017 he has been a member of the Departmental Committee on Energy.
In September 2020 he was accused of hate speech towards Kenyan president Uhuru Kenyatta and a disturbance occurred when locals used logs and stones to prevent police from accessing his home to arrest him. He surrendered himself to a police station on 13th September.
On September 14, 2020, Sudi splashed close to Ksh. 300,000 on remandees and cellmates in Nakuru Police Station where he had been held over hate speech. Sudi has cut himself out as a real political force in the Rift Valley region  and a leading supporter of Deputy President William Ruto. He has not shied away from speaking his mind - even though this has landed him in trouble with the authorities.