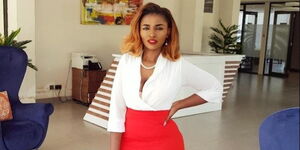 Anerlisa Muigai is a Kenyan entrepreneur, the founder and Chief Executive Officer of Nero- a company that produces Executive drinking mineral water. 
Born in 1988, She is the oldest daughter of Keroche Breweries CEO, Tabitha Karanja and Joseph Karanja. In 2011, she founded Nero, a water company where she serves as the Chief Executive Officer.
She employs a team of 8 people including a Strategy consultant and Finance Consultant as well as sales representatives.
Her roles at the company include Overseeing the conduction of market research studies to determine what customers want from the company, and then create and implement plans to provide services and products based on research findings.
In June 2021, Muigai's company was nominated for the European Quality Award whose objective is to recognize outstanding organizations worldwide, whether private, public or not-for-profit.