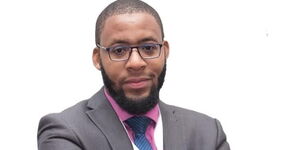 Currently practicing as a general practitioner at the Coast General Hospital in Mombasa County, Dr. Chibanzi graduated from Moi University College with a Bachelor's degree in Medicine and Surgery (MBChB). 
In addition, he has received training in Leadership and Management in the Health Sector at the University of Washington and is an alumnus of the Global Labour University at Witwatersrand Johannesburg, South Africa with a postgraduate certificate in Trade Union Rights, Policy and Practice. 
He serves the Kenya Medical Practitioners, Pharmacists and Dentists' Union (KMPDU) as the Deputy Secretary General, a position he has held for the last 3 years. 
His roles entail influencing policy and laws in the labor and health sectors, working towards unifying doctors to solidify their collective bargaining power and is one of the negotiators of the first-ever Collective Bargaining Agreement (CBA) for doctors in the public sector that has tremendously improved the terms and conditions of work. 
His work in KMPDU has been a great source of experience in employment and labour relations in the Kenyan Health Sector and has made him a champion for doctors' welfare and an advocate for quality healthcare with emphasis on the public sector.
He has been an ever-present champion for the rights of health workers, especially during the Covid-19 pandemic.
Always willing to dive into the frontlines with the group of heroes he represents, Dr Mwachonda ended up testing positive for Covid-19.
This did not deter his will to fight the good fight as he was back on all media platforms calling for more to be done to protect health workers who are at the very frontline in the war against the deadly virus.