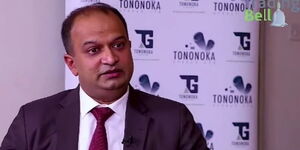 Dharmesh Savla is the Chief Executive Officer of the Tononoka Rolling Mills Limited, a manufacturing company that is located in Nairobi and is one of the leading manufacturers in the steel industry in Kenya. 
The company was started in 1980 as a hardware shop named Tononoka Hardware Limited and has since grown to become a global company with a branch in Rwanda.
Before his appointment as the Group CEO, he was the Chief Financing Officer. He has vast experience in Financial concepts, Business management, and retail Business.
Under his leadership, Tononoka Group was the first steel company in the country to launch a loyalty program dubbed Tajirika na Chuma which was started with the aim of educating their clients on financial management after the outbreak of the COVID-19 pandemic.