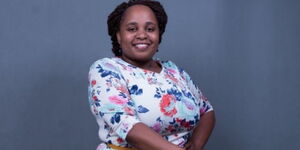 Dr. Mbogo graduated with a Ph.D. in Computer Science from the University of Cape Town in December 2015. Her research focuses on supporting learners from resource-constrained environments, to learn programming on their mobile phones. 
She holds an MSc in Computer Science from the University of Oxford and a BSC in Mathematics and Computer Science from Kenya Methodist University (Kemu). 
Dr. Mbogo has won several awards and received a number of recognitions for her academic achievements and contribution to research and mentorship. 
Her organization, KamiLimu, was in December 2020 announced Silver Winners at the 'Oscars for Education' 
 by Reimagine Higher Education in the Nurturing Employability category. 
In her own words, Chao describes herself as a trained public speaker, community leader, team leader, project manager, social entrepreneur, a decent cook, pretty good at playing Sudoku, and a movie geek.
She has received over 20 awards, grants, and fellowships in recognition of her academic and professional accomplishments.
"Recently, in March 2020, she became the first Kenyan to win the 2020 OWSD-Elsevier Award for her work in innovation and technology"