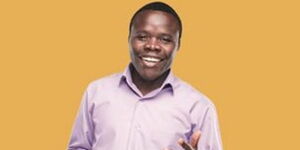 Oketch is the CEO of Anywair group and the Founder of Ongoza. 
Anywair is Africa's pro-poor asset leasing firm that enables small-scale entrepreneurs and households to enjoy capital goods without the constraints of accessibility and affordability. 
Through Ongoza, He is committed to developing and implementing a unique and comprehensive model aimed at empowering Kenyan youth by providing an integrated and grassroots approach to peace building through economic empowerment.
Before establishing Ongoza in 2008, Oketch worked as a loan and marketing officer for one year.
In addition, he has been a consultant for MasterCard Foundation and Equity Bank.
He was awarded the 2012 Impact Award from the Kenya Diaspora and named Salt's Top 30 Under 30 Most Innovative and Innovative Influential Youths in Africa.
Oketch has been DFIDS youth ambassador on peace for over 10 years.
He is also one of the heads of the environmental program in the Obama foundation.
Oketch has graduated from Trinity College Hartford, Yale University and the African Leadership University.