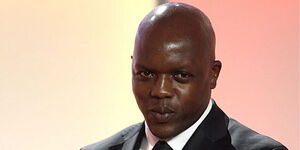 Makori is a seasoned journalist with 25 years experience in sports journalism and is the Nation Media Group's Managing Editor for Sports.
He is a holder of a Masters Degree in Sports Management from Barcelona's Cruyff Institute of Sports Studies.
 Makori won the 2012 IAAF World Journalist of The Year, leading him to be the first and only African to win the award so far.
The part-time journalism lecturer has also been appointed to sit in various committees to discuss matters regarding sports management.
He was appointed by the Cabinet Secretary of Sports to sit in a probe team investigating the mismanagement of Kenya's team in the 2016 Rio Olympic Games.
In addition, He was a member of the Steering Committee for Kenya in the 2020 Tokyo Olympic Games.
The sports guru was appointed to the World Athletics Heritage Plaque Panel of Experts in July 2021.
He joins the body in an advisory capacity, as he will be tasked with providing insight in highlighting, celebrating, and linking together iconic and historic athletics competitions, careers, performances, cities, venues, landmarks, and cultures around the world.