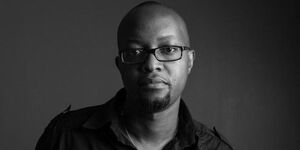 Jackson Biko is a Kenyan writer who used to write for the Business Daily, True Love magazine and The Saturday Nation.
He also edits Msafiri Magazine and Safaricom Foundation's Msingi Magazine.
Biko is also a multiple award-winning lifestyle writer under the name Bikozulu and a social media influencer.
He writes exclusively for a living and in 2015 he was named one of the Top 40 Under 40 men in Kenya.
Biko continues to lead the pack of the most accomplished creative writers the country has ever produced with a unique storytelling style that has won him loyal audiences, especially on social media where his witty pieces are often published.