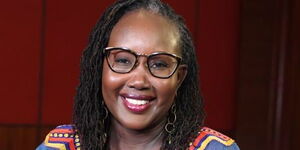 Jerotich is an independent consultant and a women human rights defender who is vocal in particular on issues of energy justice.
She began the #SwitchOffKPLC campaign in 2018 in order to challenge injustices faced by electricity consumers.
In the context of the COVID-19 pandemic, she established #HumanityKE and raised funds for cash transfer assistance to vulnerable families.
She is the daughter of the former Kenya Military General Major (Rtd) John Seii and political activist Tabitha Seii.
Jerotich Seii, who is a Consumer Justice Advocate, became vocal after joining the Linda Katiba that engineered the downfall of BBI among other major court cases against the government.
She has also graced the international stage such as the United Nations, championing the rights of the vulnerable in society.
At the moment, she is actively engaged in activism with Linda Katiba which has been referred to by some as the official opposition.