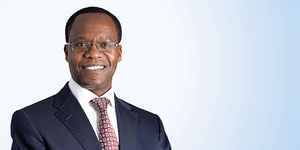 John Gachora is the Managing Director of NIC bank.
He holds a Masters Degree in Electrical Engineering and Computer Science from the Massachusetts Institute of Technology, USA, as well as an MBA from The Wharton School, University of Pennsylvania, USA.
He joined NIC from Barclays Africa where he had been Managing Director and Head of Corporate & Investment Banking.
Prior to this, he held several executive positions at Absa Bank, in South Africa, as well as Bank of America and Credit Suisse First Boston in the United States. He joined NIC Bank in September 2013 as Group Managing Director and was appointed to the Board on 21 August 2013.