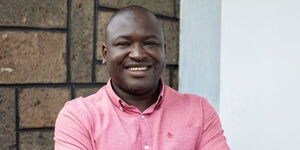 Kennedy Odede is a community worker and founder of the Shining Hope for Communities (SHOFCO) - an organisation based in Kibera slums.
Through his intervention, the organisation- founded in 2004- has been able to help thousands of slum dwellers through food relief, health care and economic initiatives.
The organisation has been able to engage with over 2 million dwellers through its programs.
On September 16, the social entrepreneur and sociologist by profession was appointed to the Advisory Committee on Voluntary Foreign Aid (ACVFA) by the United States government.
He also won the 2022 Schwab Foundation Social Innovator of the Year.
ACVFA helps develop policies that influence various international development programs done by the US government.
Over the years, he was won several awards including the UN-Habitat Scroll of Honour in 2021. Others include the 2010 Echoing Green Fellowship, the 2014 Forbes 30 under 30 and also won the Muhammad Ali Humanitarian Prize in 2014. 
He is a member of the World Economic Forum's Global Future Council.