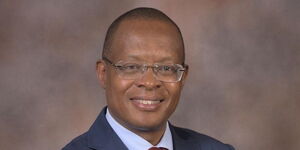 Mike Mutungi is the Chief Executive Officer (CEO) of I Choose Life-Africa.
He is also the chairman of Health NGO Network (HENNET), founding member of Jiinue Credit Company Limited and Ebatech Engineering Company Limited.
I Choose Life-Africa is a company that seeks to improve the lives of youth aged 10-24 through strategic empowerment for sustainable development. 
The organization has contributed greatly towards HIV prevention among the youth in Kenya.
Jiinue Credit Company Limited is a social enterprise that aims to eradicate poverty, economically empower individuals and communities, and improve the lives of low-income populations. 
He is the author of Kenya Mpya; Selecting and Holding leaders to account.
Mike holds a Bachelor's of Science in Civil Engineering degree from University of Nairobi and a Master of Divinity from NIST.