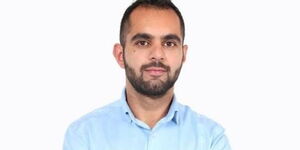 Mehta is the founder of Tangerine Investments, an outdoor advertising firm that uses public transit vehicles, litter bins, and street poles to market-leading consumer goods in Kenya.
He started his business from practically nothing, venturing into the import of liquid tyre sealants from China in 2008.
Being a risk-taker, he decided to quit his job after his father died, plunging him into financial constraints. He decided to use all the money he had left, approximately Ksh100,000, and invested it in the advertising sector.
Tangerine has grown into a Ksh 100M venture, priding itself in amassing clients such as Kenya Airways, Pizza Inn, Subway, Coca Cola, HP among others.
Rajiv has been recognized by Forbes as one of the fast-rising African young entrepreneurs that are setting the pace in the industry.