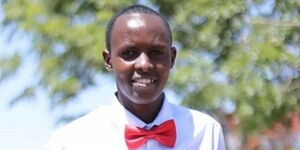 Sam Mwaniki is a Kenyan teacher, who started off as a primary school teacher.
He is the winner of the 2021 Facebook Accelerator Program. 
He is the founder of Teachers Notice Board Kenya, whose main aim is to bring teachers, trainees and tutors from all Teacher Training Colleges in Kenya together to build relationships, share 
job vacancies and promote businesses.
He is celebrated for creating a community of almost 500,000 teachers on facebook. 
The group is specially designed for teachers and has 80% of its membership in the teaching profession. However, the group is not closed off to other professionals who have a shared interest in education and the welfare of the teachers.