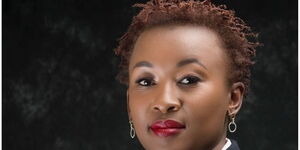 Mulinge is the Chief Customer Officer at Safaricom PLC. She leads Safaricom's customer focus through leadership of the Consumer Business, Sales Operations, Customer Care Service, Brand Marketing & Experience, Digital and Market Development.
She joined Safaricom in February 2006 from Unilever and rose from the role of Prepay product manager to Head of Retail, then GM of Safaricom Business and eventually taking her current position as Director, Consumer Business.
She holds first-class honours in Food Science and Technology from the University of Nairobi.
Mulinge is also a member of the Marketing Society of Kenya and she has distinguished herself by winning various marketing awards in the industry.
Avance Media recognised her as one of the 100 most influential women in Africa in 2020.